Buy 2 pairs of socks for 85$ + free shipping - 30% off!
Alpaca Socks - Long
Alpaca Socks - Long
Regular price
Sale price
$41.55 USD
Unit price
per
Sale
Sold out
✓

Feels like walking on clouds

✓

Perfect gift for your loved ones

✓

Breathable - no more stinky feet

✓

NO sheep wool used= not itchy

✓

Keeps you warm

✓

Durable, will last you for years

✓

Made in Canada

✓

Fits shoe size 5-10
Free Shipping on 2+ Pairs
Hassle-free Returns
100% Money Back Guarantee
Treat your feet to ultimate coziness with alpaca socks. Your feet will be warm and cozy and these socks will soon be the most worn item in your wardrobe.
Perfect for staying indoors and feeling cozy at home, or to wear for outdoors activities. As a Canadian company, we made sure these socks would get you through the coldest days... but they are so breathable you can wear them year-long and stay dry. 
These truly are the socks your feet deserve. They also make a perfect gift for your loved ones ❤
View full details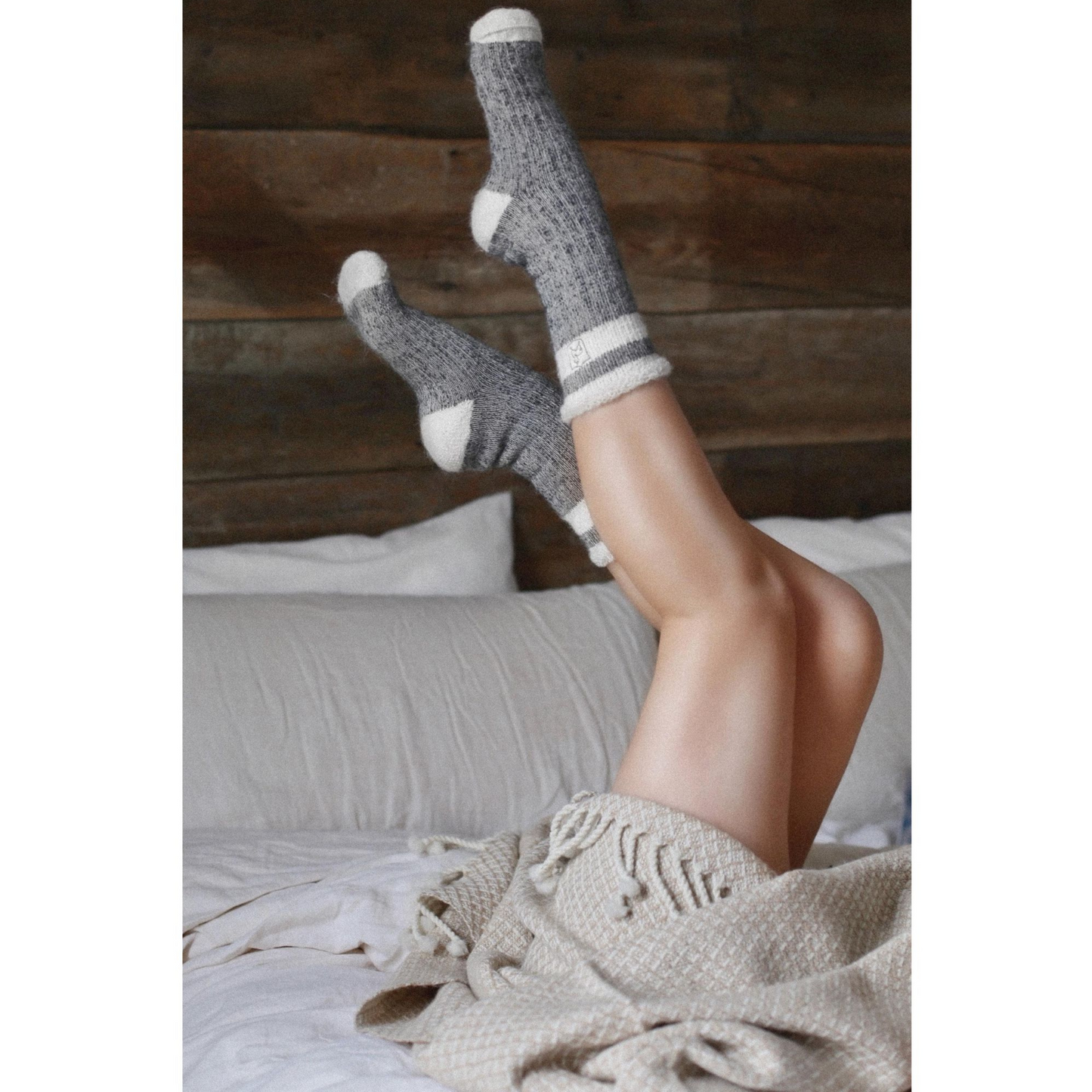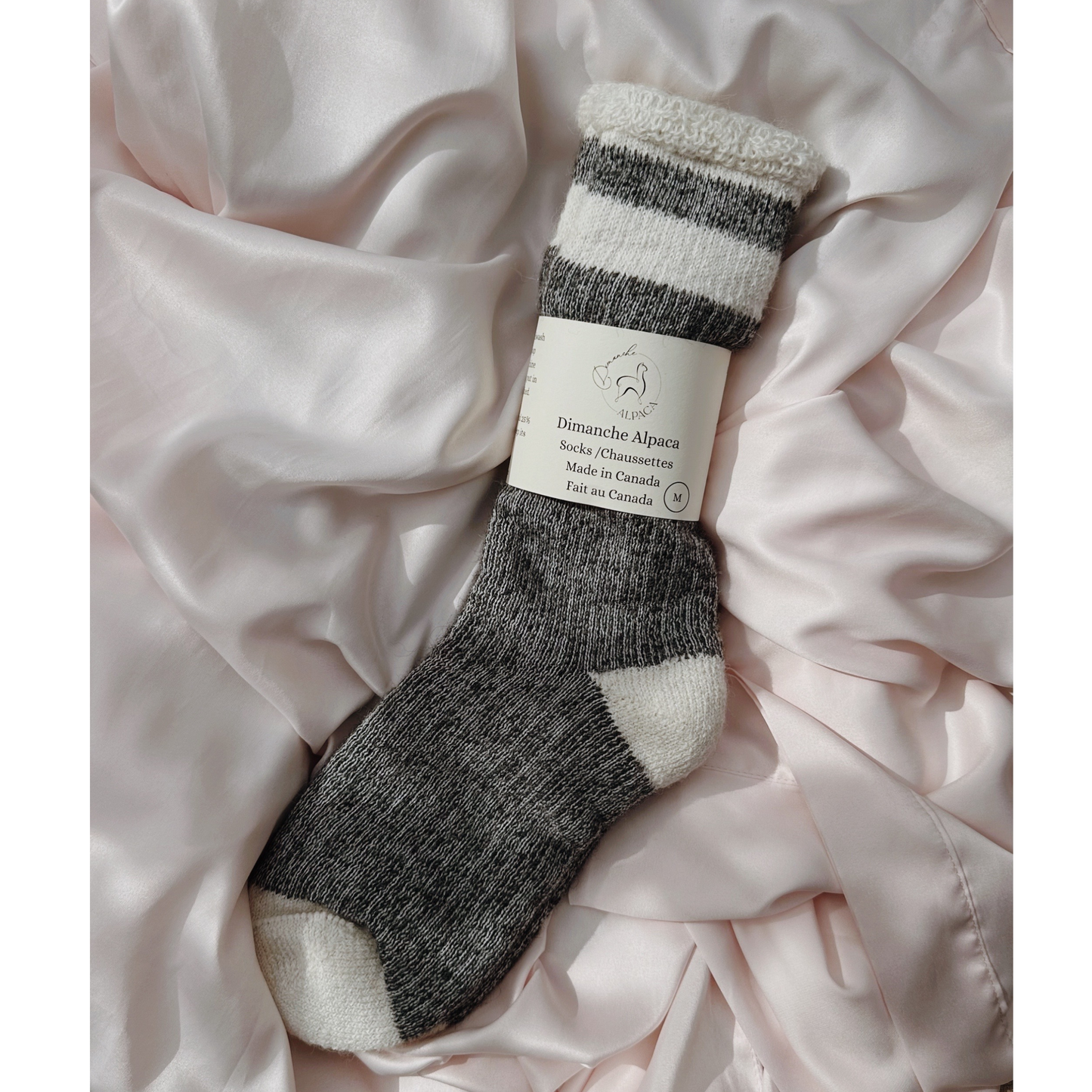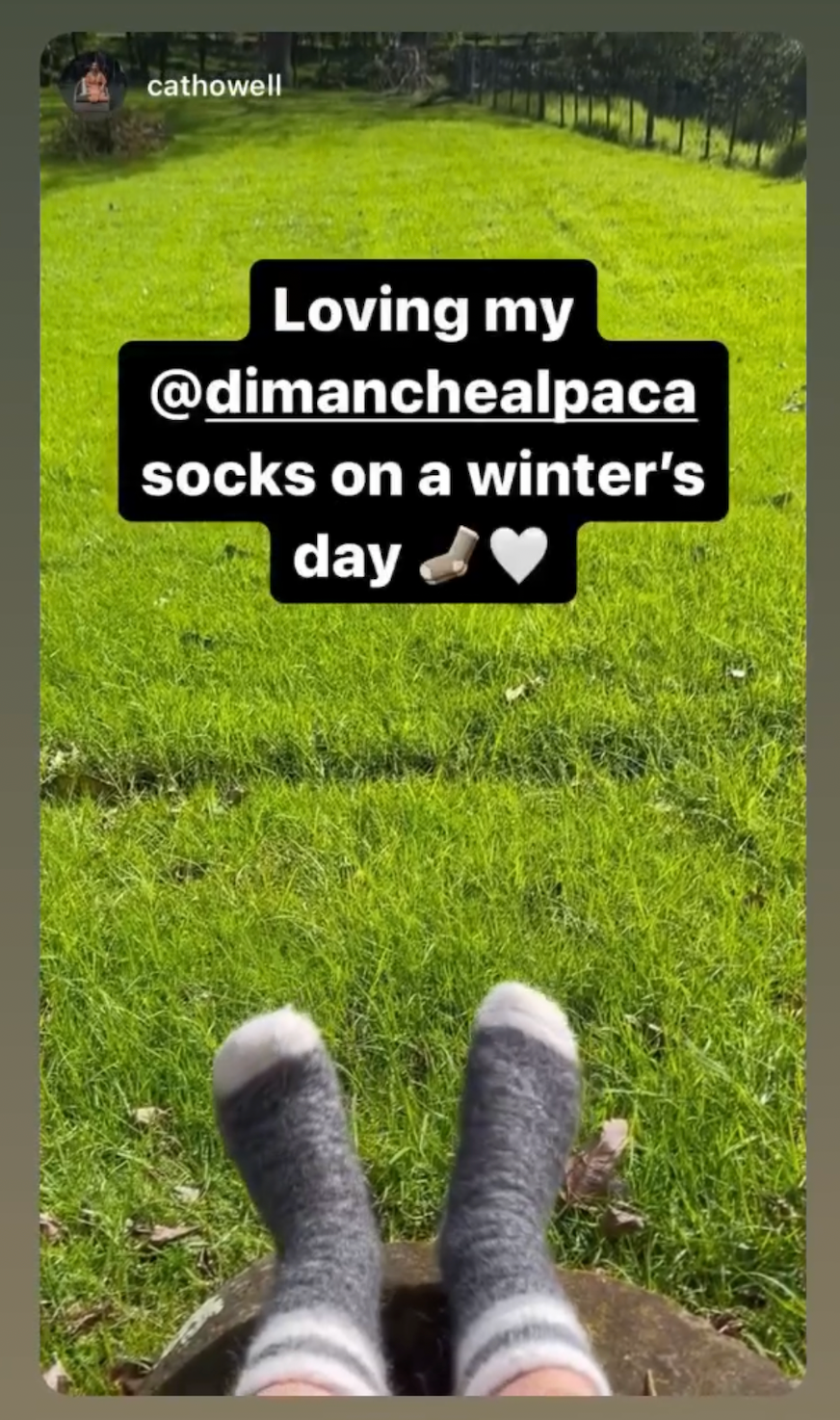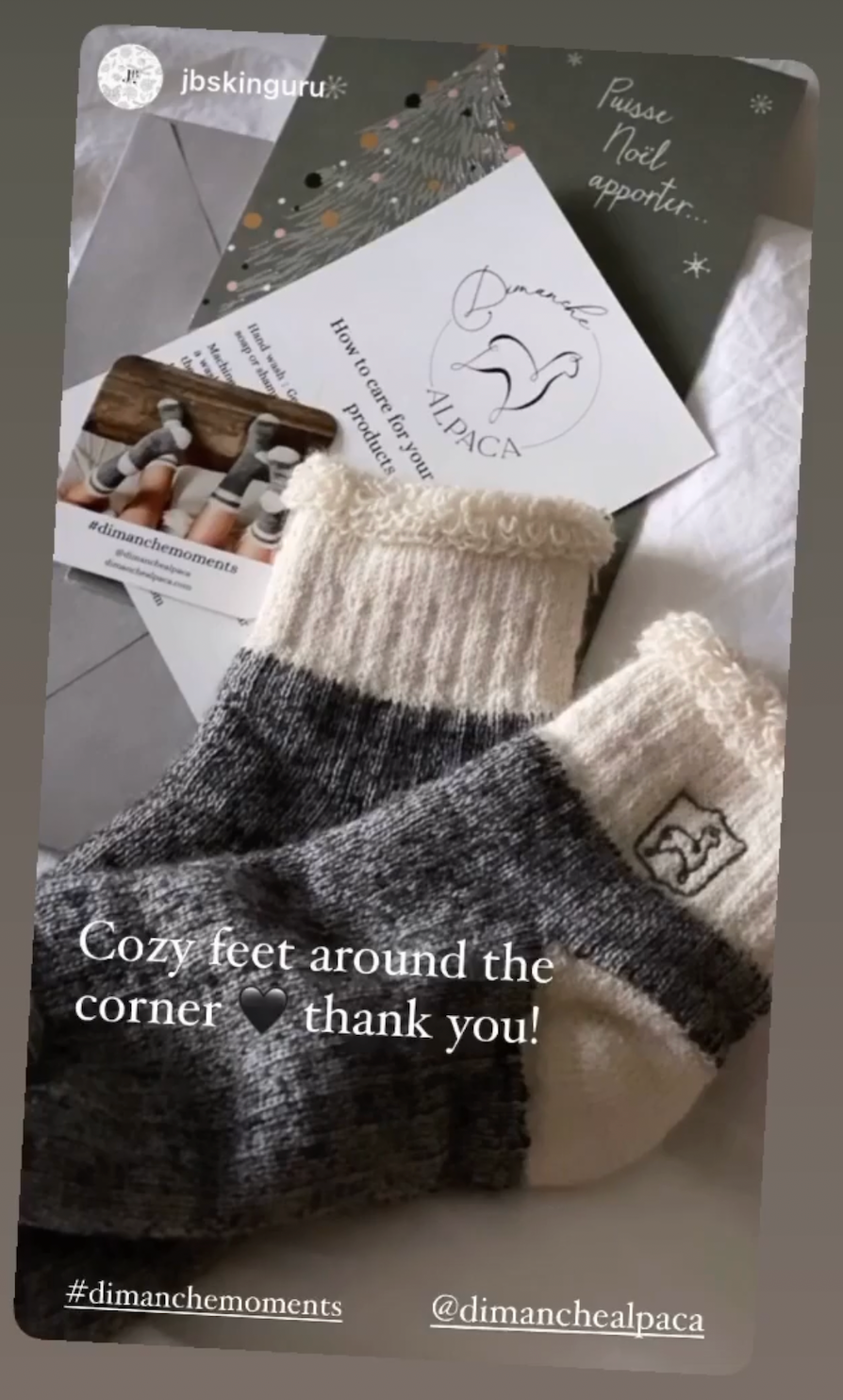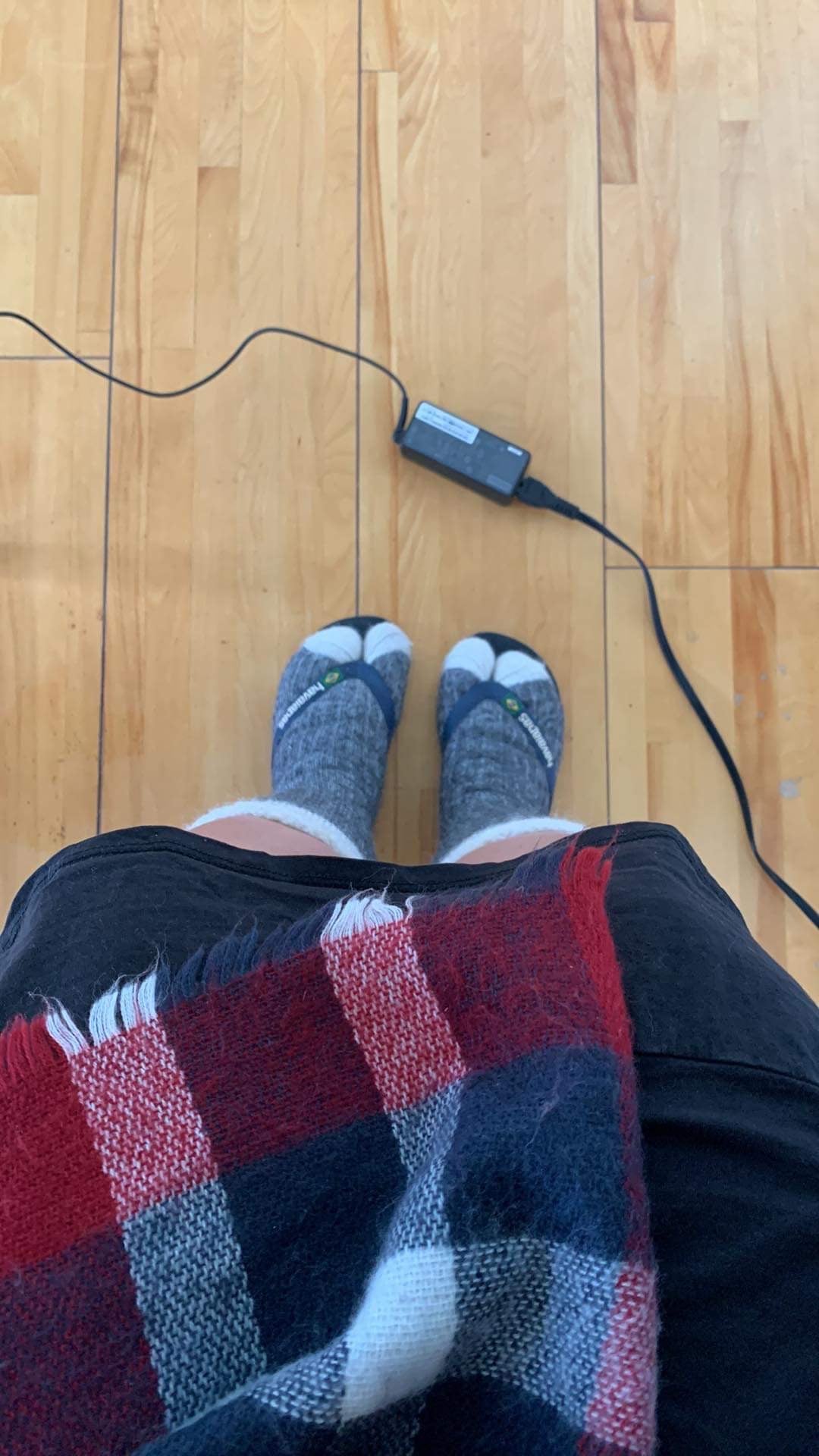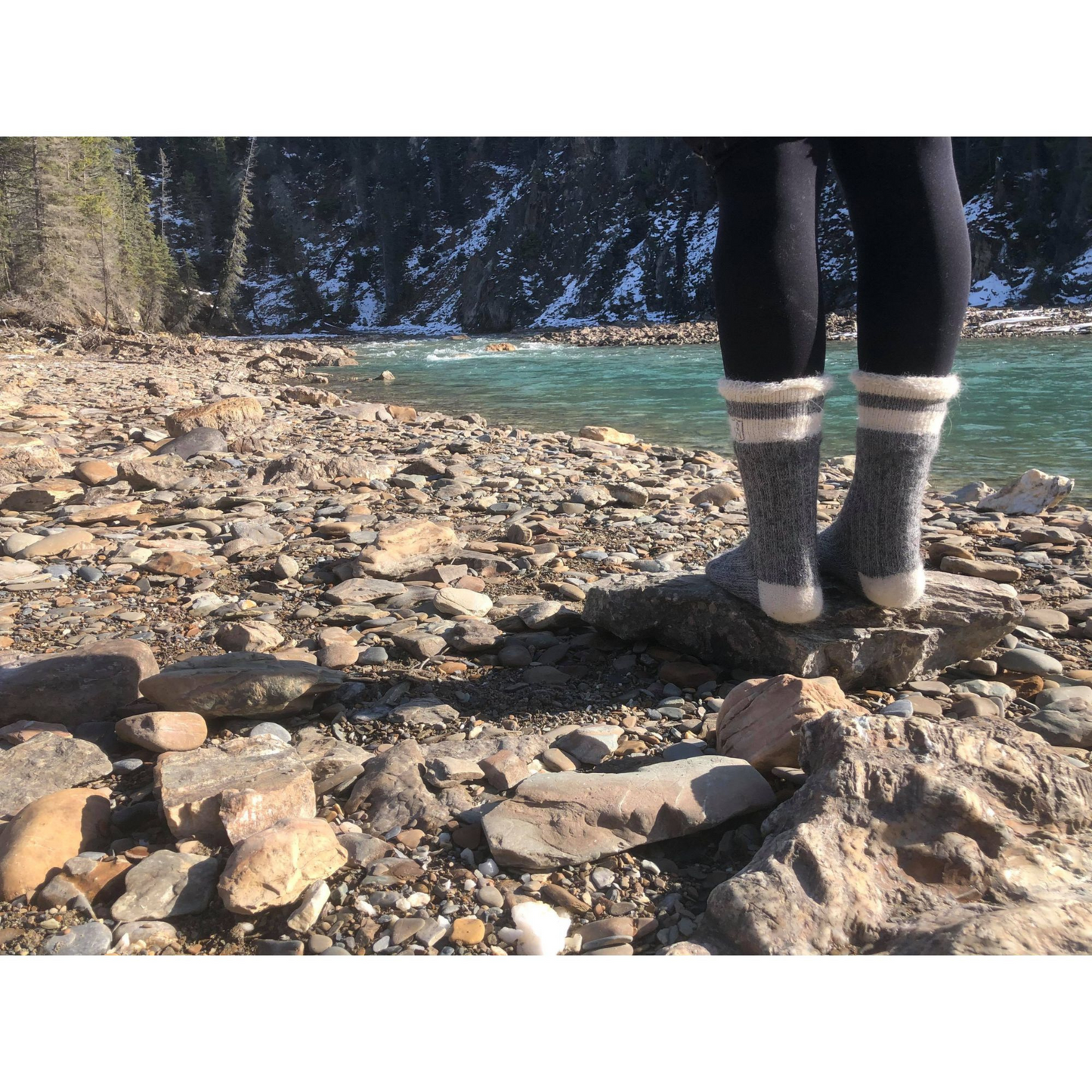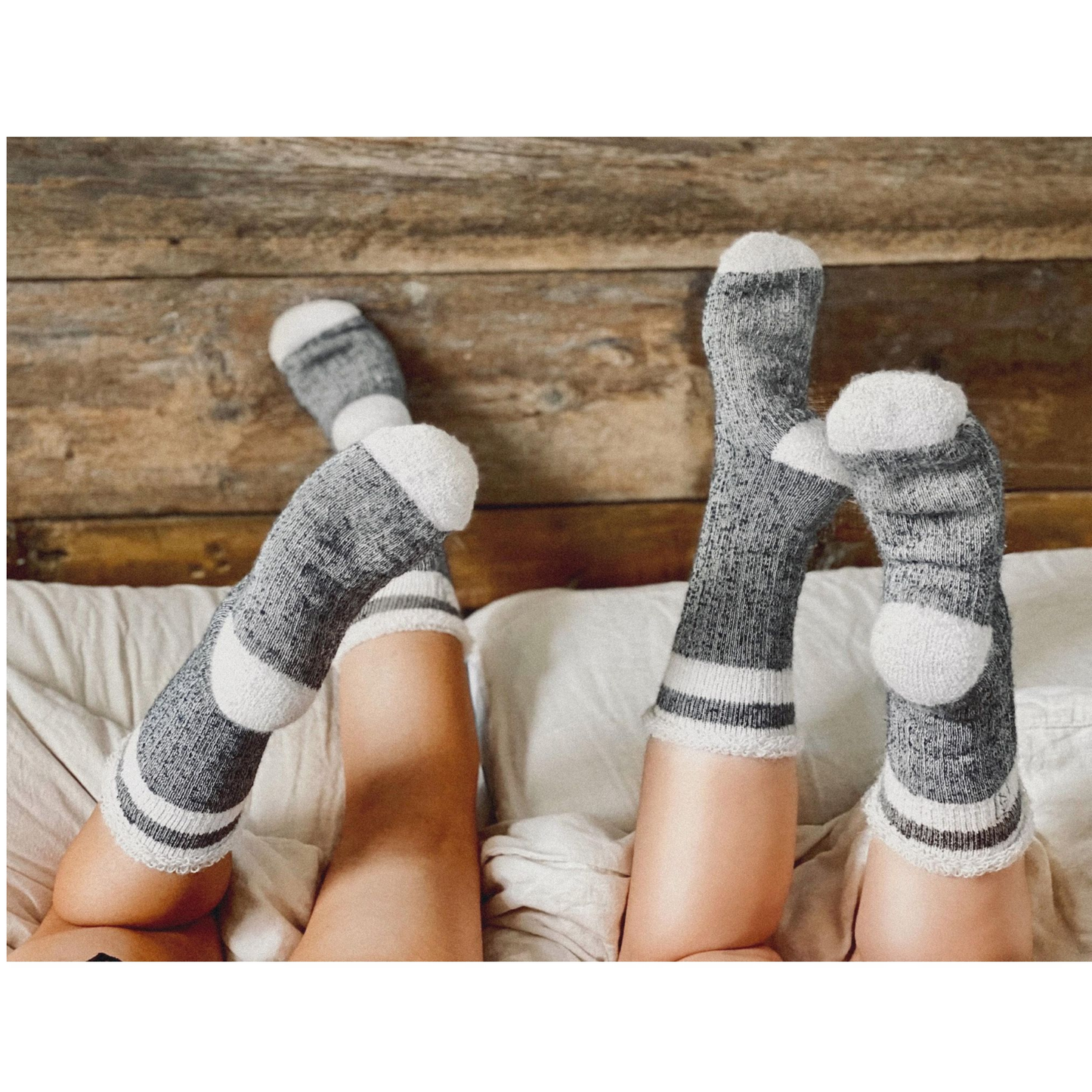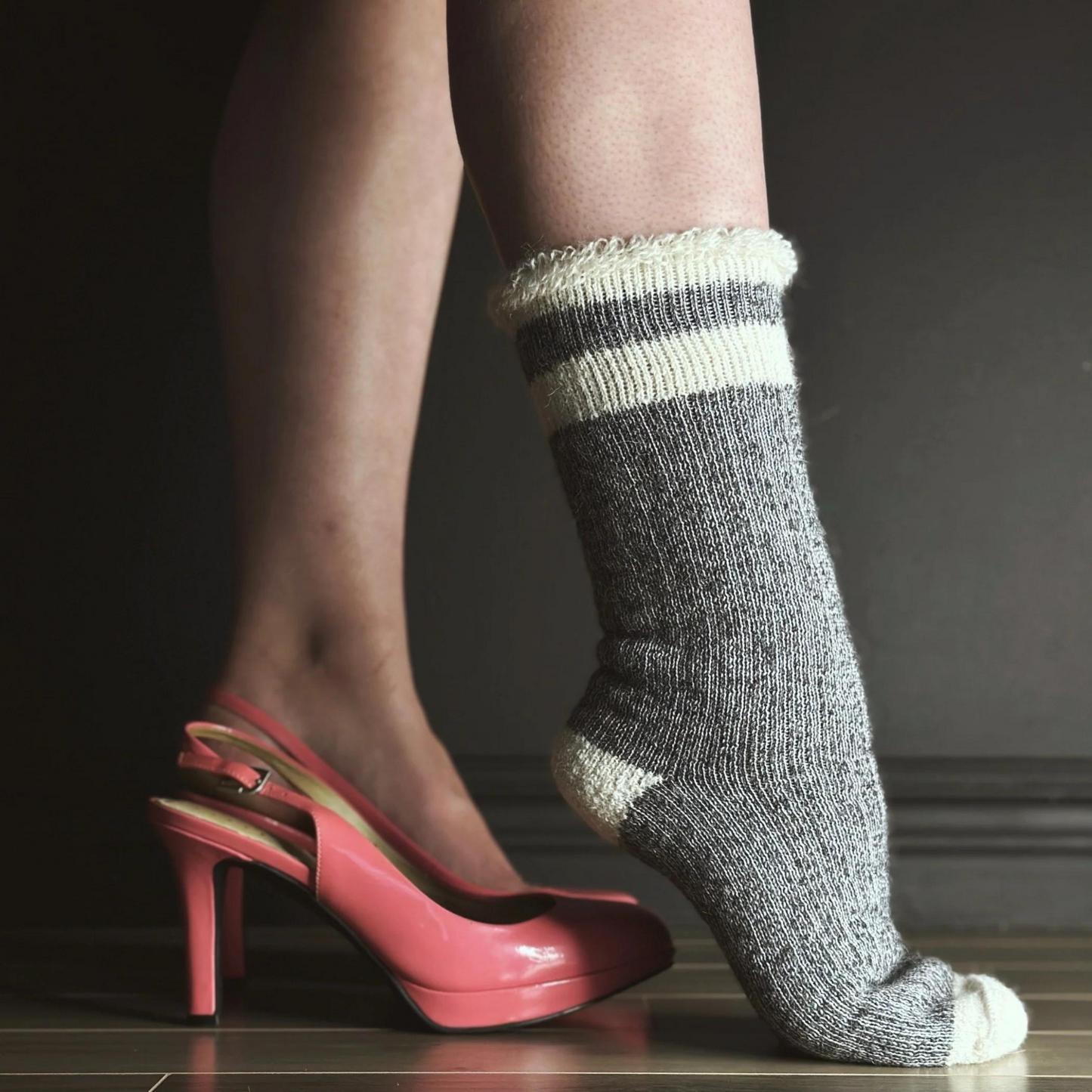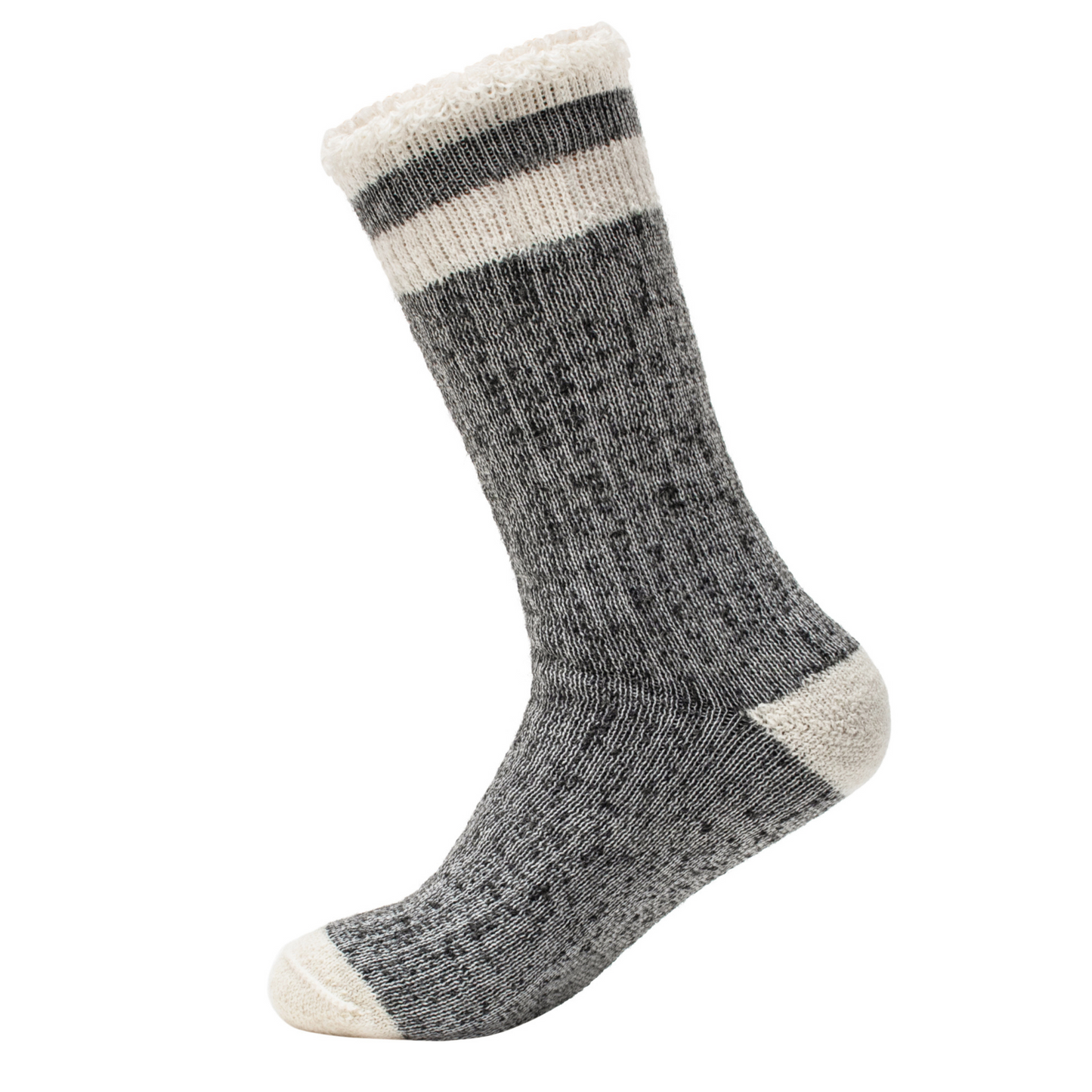 Collapsible content
Product benefits and details

Dimanche Alpaca use a unique sock pattern for extra thick and extremely high quality socks. 

Made of over 75% alpaga wool (and NO sheep's wool) our socks keep you warm and are extremely soft to the touch. The natural fiber, paired with the fact your feet will breathe, also make these socks odor-free for long periods of time. 

We add 23% nylon and 2% spandex to help keep the shape of the sock.

*Most of our competitors use less than 50% alpaca, and integrate sheep's wool as it is cheaper. However, we prefer to stick with alpaca because it's more durable, soft and hypoallergenic - you won't hitch!
Sizing guide

Our alpaca socks fit US size shoes 5-9.


Would you need a bigger size? Don't hesitate to contact us, we are working on bringing more sizes to you. We will let you know once they're ready!
How to care for and wash your alpaca products

Machine wash on a cold cycle. We recommend using a delicate cycle.

Air dry on a flat surface. *Do not put alpaca products in the dryer, as wool is a natural material that can shrink or felt.


100% natural alpaca wool shouldn't be put on a heat source like a radiator or washed in warm/hot water.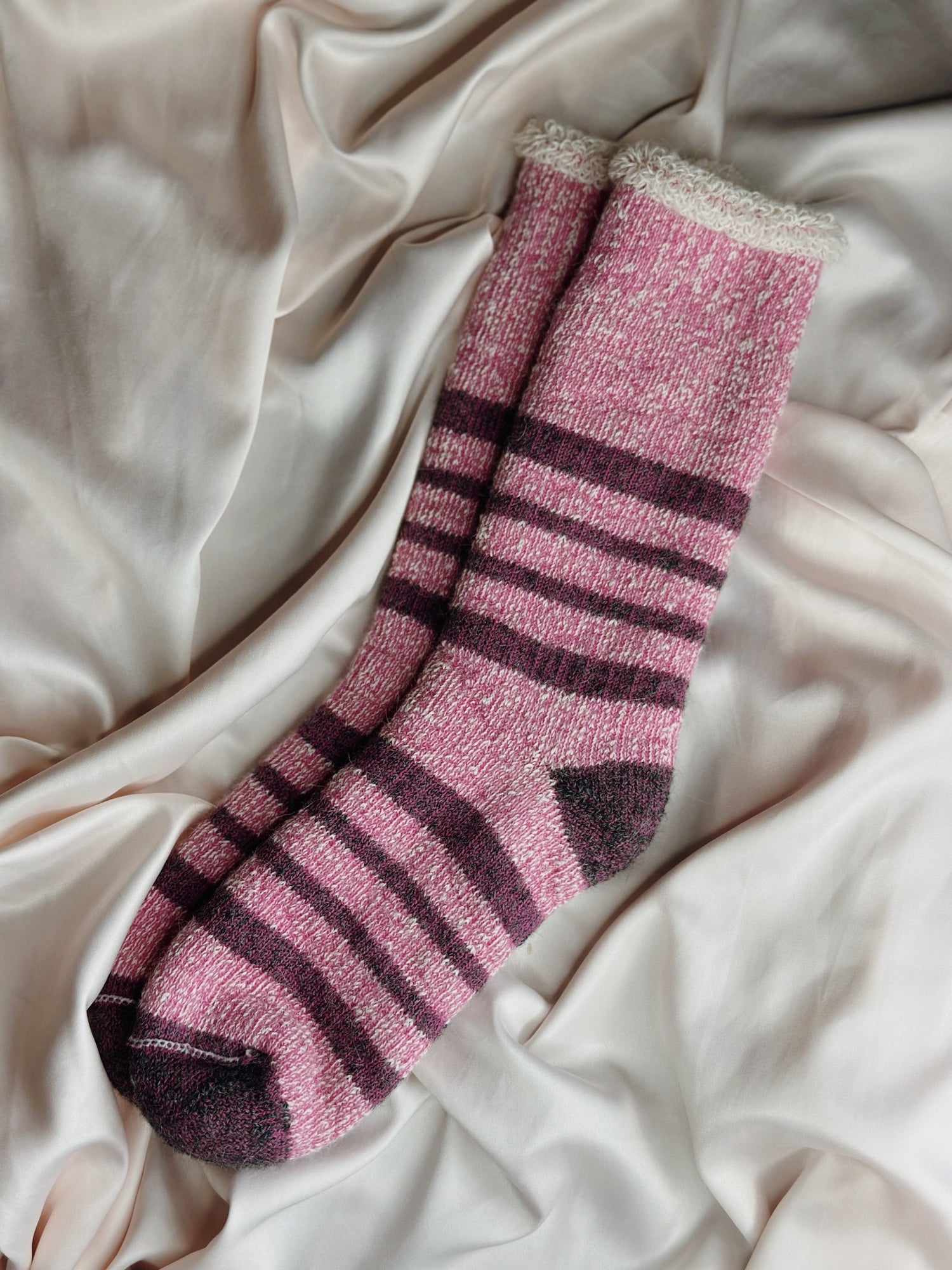 Stay Itch-free
If you're allergic to wool, you will not suffer from these symptoms with alpaca because it does not contain lanolin – it is hypoallergenic. We also ensure we use only the highest quality fiber, to bring you ultimate softness.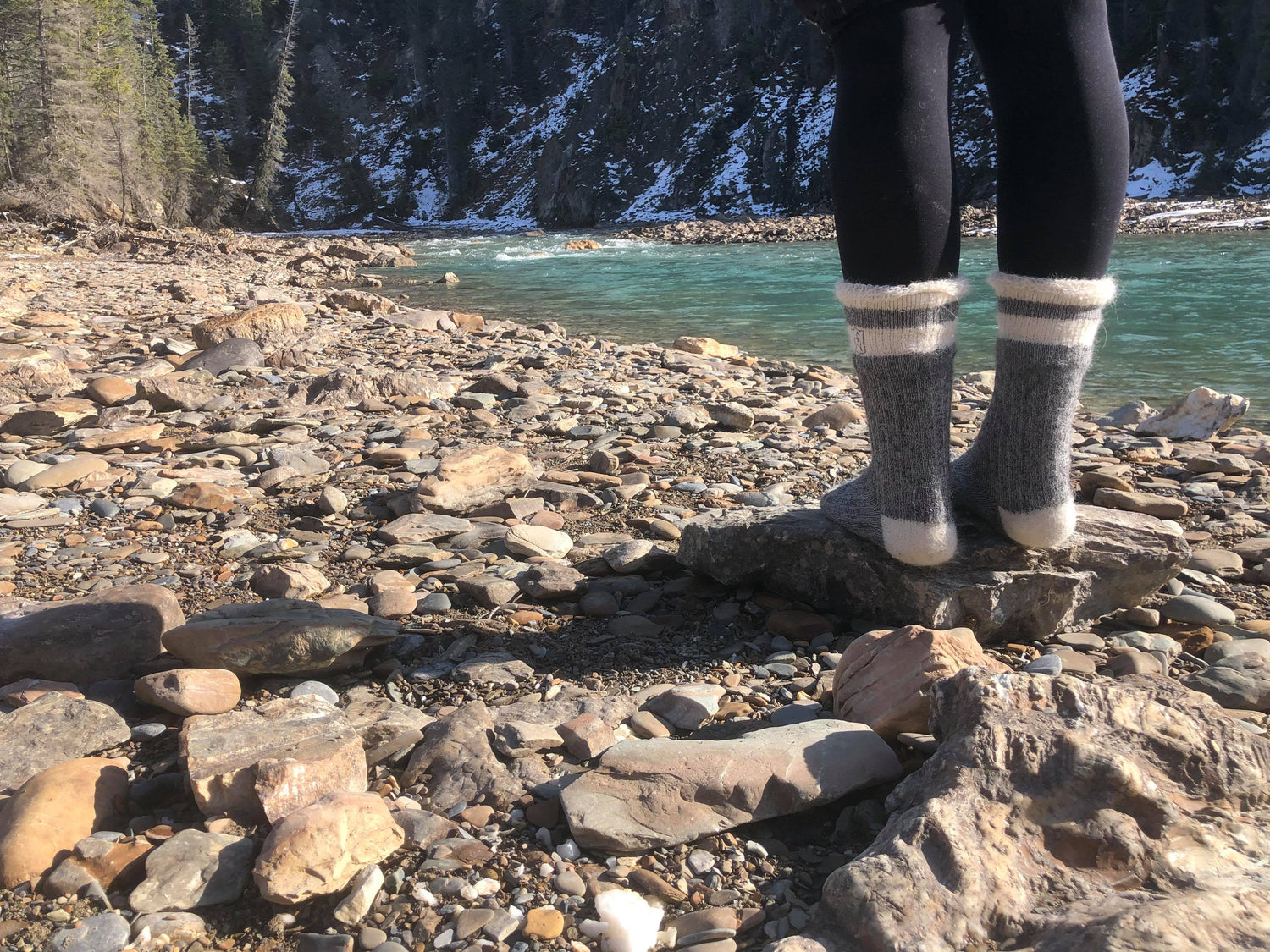 Say goodbye to stinky feet
Alpaca will keep you warm in the winter, cool in the summer. The fiber is extremely breathable, making it the perfect temperature every time. It is also odor-free because it doesn't hold onto moisture. Sweaty feet is a thing of the past!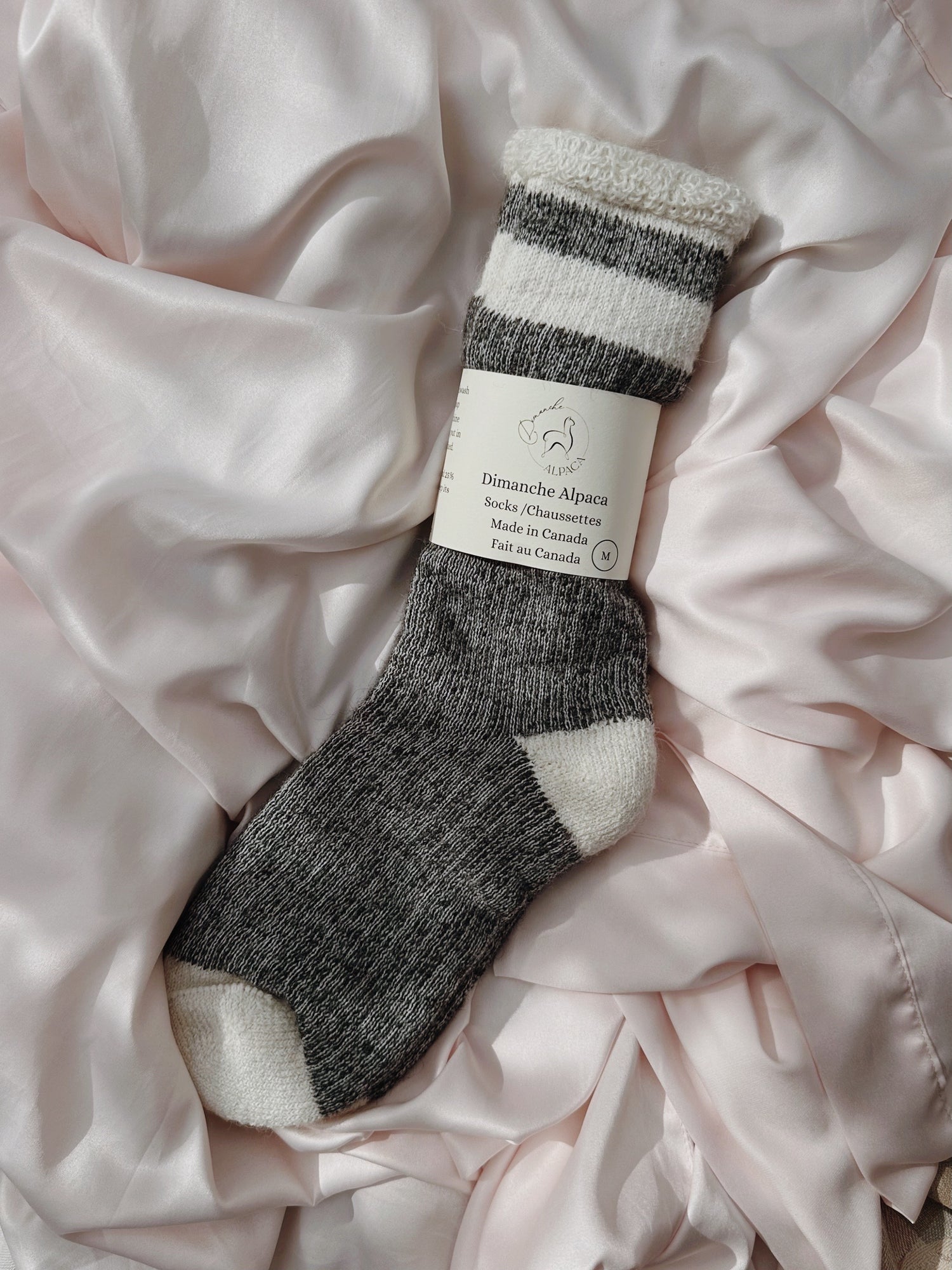 Perfect gift
From the outdoors enthusiasts, to the girly girl who'd rather snuggle at home in front of a movie, everyone loves warm, soft socks that keep your feet dry. For adventure or to be cozy, everyone is a secret socks lover!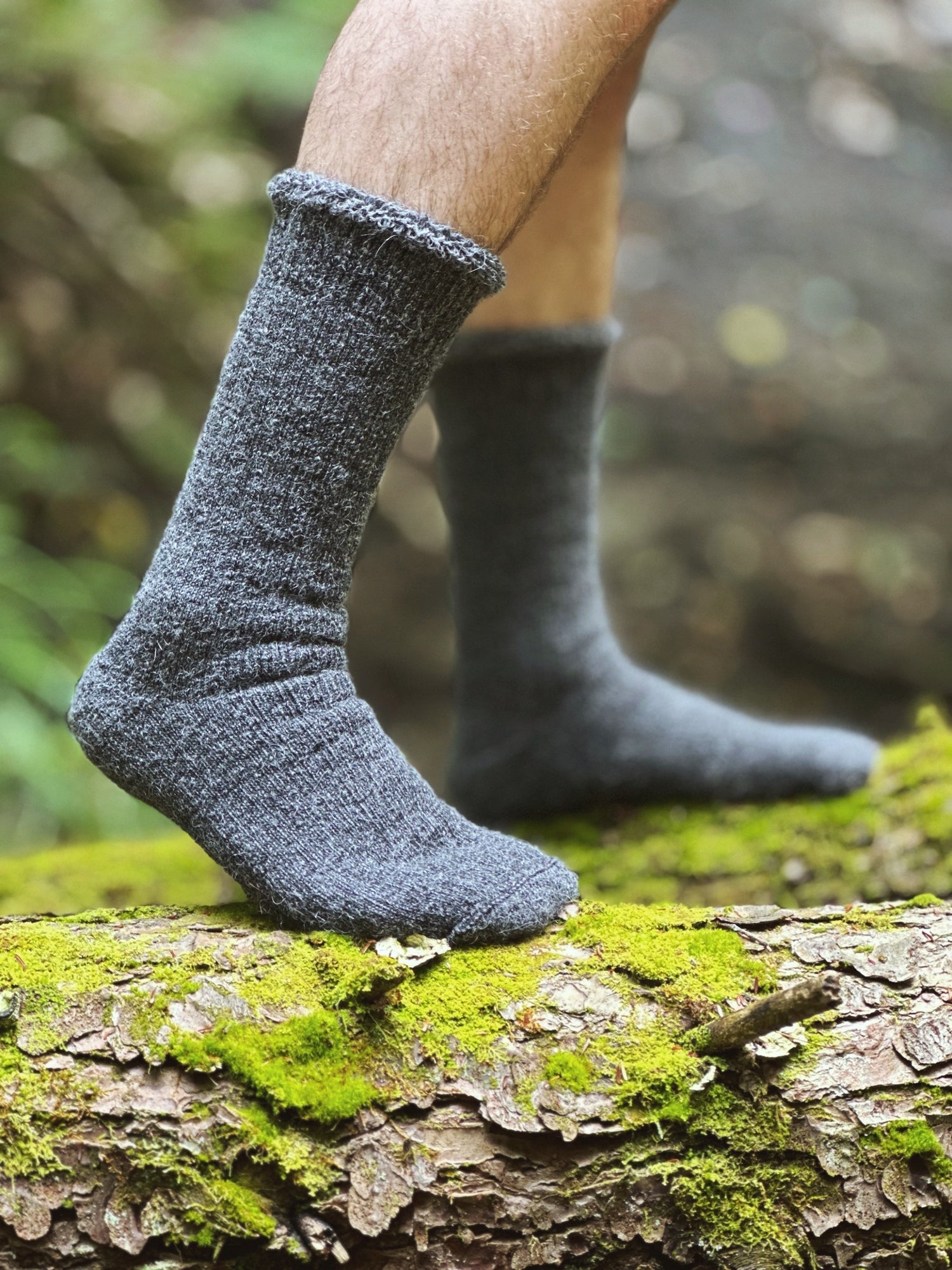 Wear them for YEARS to come
Alpaca socks can last you for years, even with daily wear! Your investment in these high quality socks will pay off greatly, as you will wear them for a really long time.